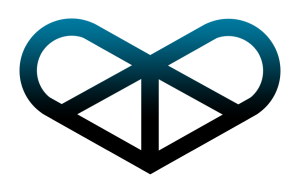 I just woke up from a nap and had a cup of coffee, so now I'm zooming! Yes, it's 3:36am on July 2nd. I'm getting on an airplane later today and heading to England. I can't believe it! I really can't wait. I'm traveling with my dear friend, Joann. We're planning to play it by ear more or less, but I am performing at EDC UK on July 12th. I'm really looking forward to this journey! I've never been to England before, even though I am part British. This is a trip I have always dreamed of taking.
I was just getting my day started early with packing and such, when I read an email from a former friend. It's just so strange to look back sometimes, on relationships that seemed very important at the time, then flash forward to the present moment when you and that person no longer speak. I'm talking about breakups, whether they be friendships or relationships. In my particular case, there were certain people I loved and cared for; some of them as my own children, some of them as lovers. It's so hard to accept the changing phases of life when someone you had taken in as family now regards you as, basically, a stranger.
I always wish that I'll someday meet a romantic companion whose passion equals mine. Where you don't just "move on" and forget about everything that happened. Instead, you let that person know, you're unique and irreplaceable to me. You ask for that person to stay in your life, taking whatever steps are necessary to secure their friendship as a life-long bond. I do have friends like that. They are rare, but I treasure them.
Today I embark on the next chapter of my existence. Hopefully I can make some great friends and connections during the 20 days I will be staying in Europe. I've decided to buy a digital camera for the trip and document it well in photographs. I will do my best to blog as much as possible while I'm away!
I'm grateful to the universe, and to EDC for this dream come true!