Do you dread washing your car? Do you put it off because it's expensive? Or are you too lazy to do it yourself? Do you find washing cars boring? Well, fret not! I have to tell you about something 100% magical and extremely inexpensive. It's called COLOR FOAM and they have it at the Splash 'N Dash self-car wash on Santa Monica Blvd in Hollywood.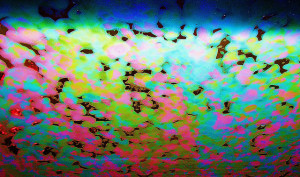 For only $2.00 you can choose from an array of fun car washing options, such as Rinse, Wax, Foam Brush (foam actually comes out of the brush. AWESOME!), wax, and my personal favorite… the COLOR FOAM Conditioner. Yes please. I guess it goes back to my raver roots, but getting to spray a car with rainbow foam, it just reminds me of clouds, rainbow brite, and my childhood.
I seriously recommend you try it. They also have vacuum machines that are inexpensive (about $2.00 to vacuum for a few minutes). Just remember to bring plenty of quarters, $1, $5, 0r $10 bills for the change machine.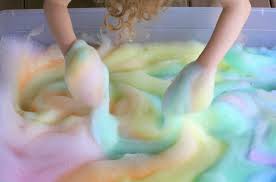 I know… I'm a nerd. >.< but, I have fun with life!
Now I've almost gotten all of my tracks ready for my set at RA tomorrow night. I'm wearing a one of a kind, hand-made costume (by Scarlet Snow), and my dear friends Tiffany Mysteria and Joann Quezada are coming as my gogo dancers (A Harlem Girl and a leather-bound Sphinx Kitty, respectively). I'm SO EXCITED! I've already selected some great Dubstep, Complextro, Midtempo & Trance. I'm on the DUBSTEP & EDM stage, I figure anything goes! As long as I bring some great Dubstep, which I definitely am. SEE YOU THERE!!
I'll do my best to write again tomorrow. ¤