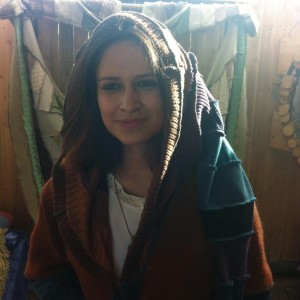 I live for my true friends! Such as my beautiful and wonderful friend, Joann. She has been by my side, loyal and faithful to me as a friend for nearly 6 years. This amazing woman is always supportive, never jealous. She comes to most of my gigs, just because she is a SWEETHEART! She is extremely talented at dancing, acting and singing. We help each other to stay motivated, working out, auditioning, staying positive. When one of us needs help, we help each other without question.
We met doing musical theatre a while ago, we were in a show called "Anything Goes". We had to wear 1930's style wigs and dance around pretending we were holding eggs in our hands, so we would look fancy and proper! Those days were great, and evolved into Joann becoming my rave daughter. Wildness ensued!
I have gone to so many raves with Joann… her rave name is "Zebra Unicorn". Mine is "Unicorn Cloud". We would always dress in the most outrageous outfits and get into trouble, always the life of the party when we were together, and still to this day. Some have dubbed the energy we create as "Amanda-Joann-land", or in Spanish, "Jomandilandia". We even considered making it into a Spanish TV show, since we both speak Spanish. lol.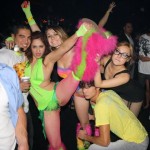 Yesterday I was having a bit of a rough time, because I was sad about the end of my weekly radio show, Mixtape Fridays. I was on the phone when she came by to go hiking with me. I guess I never heard the door. Instead of becoming angry or impatient, this selfless little angel of a human being went hiking by herself, and even came back later – with a beautiful orchid and a card.
If I were a man, I'd marry you in a second… Joann Quezada, I love you!! I feel extremely blessed to be surrounded by such beautiful souls that I call my circle of best friends. I live for you…